Sea Bird Watching around Lagos Coast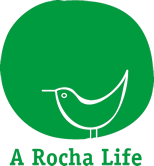 The Beach Hut Watersports, company dedicated to marine tours since 1988 and A Rocha, an international conservation organization, currently in 20 countries, founded in 1983, invite you for an ornithological expedition.
Venture out with us and experience the feeling of watching the seabirds of the Algarve coast, with an experienced ornithologist. We scheduled a tour for you aboard our semi-rigid boat Hysucat, which meets all safety standards and respect the Regulation of EU emissions-RCD.
Enjoy a unique trip along the western Algarve coast, which is a European hotspot for sea and migratory bird watching.
We want you to enjoy everlasting memories through watching birds difficult to see from the coast such as storm-petrels, shearwaters and gannets. On the way we might spot different species of dolphins.
Take a chance to meet us!